Welcome to Emerald Coast Gastroenterology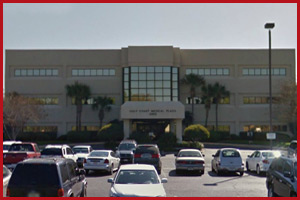 Emerald Coast Gastroenterology is committed to providing the best possible diagnosis and treatment based on advances in evidence-based medicine and current opinions in gastroenterology and hepatology. Our patients are seen in a pleasant and compassionate atmosphere.
At Emerald Coast Gastroenterology, Mariusz J. Klin, M.D., PhD provides comprehensive gastroenterological care. We provide colon cancer screenings, which save thousands of lives every year. Emerald Coast Gastroenterology diagnoses and manages all spectrums of diseases like gastroesophageal reflux disease, epigastric pain, problems swallowing, pain with swallowing, nausea and vomiting. We are experts in the treatment of Barrett's Esophagus with Halo ablation and our results are better than the national average, based on the Barrx National Registry Database.
Patients with abdominal pain, bloating, diarrhea, constipation, megacolon, rectal bleeding, short bowel syndrome and GI tumor syndrome, internal hemorrhoids, diverticulosis and recurrent diverticulitis are receiving an appropriate diagnosis and effective management. Emerald Coast Gastroenterology is the only gastroenterological center in the region that offers treatment of rectal incontinence. We diagnose and manage bacterial overgrowth, lactose intolerance and celiac disease.
Emerald Coast Gastroenterology specializes in the treatment of inflammatory bowel diseases (IBD), such as ulcerative colitis, Crohn's disease and collagenous colitis or lymphocytic colitis. We have excellent results in the management and treatment of irritable bowel syndrome (IBS) and other functional bowel problems.
Emerald Coast Gastroenterology treats chronic hepatitis B, hepatitis C, liver cirrhosis and its complications, autoimmune hepatitis, primary biliary cirrhosis, hemochromatosis, Wilson disease and alpha 1 antitrypsin deficiency. We also treat acute and chronic pancreatic diseases. Our center is a place where patients are getting help. We do care!